Outlook 2016 for Mac & Windows, Outlook apps for devices, Outlook on the web (both Exchange online and Outlook.com), and Windows 10 Mail and Calendar apps have summary cards for flight reservations and package delivery notifications.
This feature is not supported by all airlines or booking companies, but more are expected to be added in the future, along with hotel and rental car reservations. On the consumer side, dining reservations and entertainment events are added to the calendar.
In addition to detecting the events and adding them to your calendar, Outlook will display a summary of the upcoming event in the email confirmation in the form of a large summary card at the top. A very large summary card. Large enough that it blocks much of the actual email for many users.
In Outlook for Windows, the summary card pane can be minimized by clicking the on the upper right edge of the card but the pane is not resizable on the Mac version (the pane is a pain!).

Although the summary pane is not quite as large as it is in Windows, it can't be minimized or resized.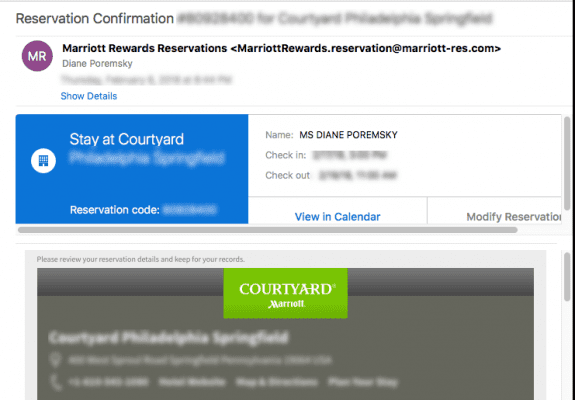 If you don't want these types of events added to your calendar, you can disable it in Outlook on the web, in Calendar Options, under Events from email. This setting doesn't appear to affect summary cards.