With the introduction of two-factor authorization since the original date of this article, there is a second (and becoming more common) cause of this error: Outlook needs the app password, as it will not currently bring up the second authorization screen.
The message that comes up when Outlook can't set up an encrypted connection automatically caught a couple of users off guard this week. After calling their mail provider to verify the account supports encryption, they asked me what was wrong with Outlook.
An encrypted connection to your mail server is not available. Click next to attempt using an unencrypted connection.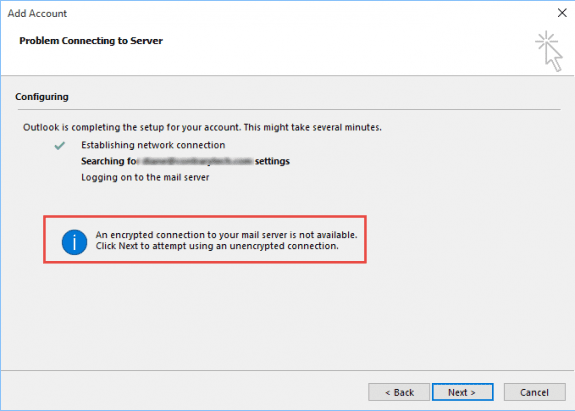 This message doesn't mean that the mail server doesn't support encryption, it just means Outlook's Auto Account Setup can't determine the correct settings to use. This is caused by incomplete or missing autodiscover records in DNS. As a result, you'll need the account up manually if you want to use encryption.
When this message comes up, click Back, select Manually configure server settings then click Next.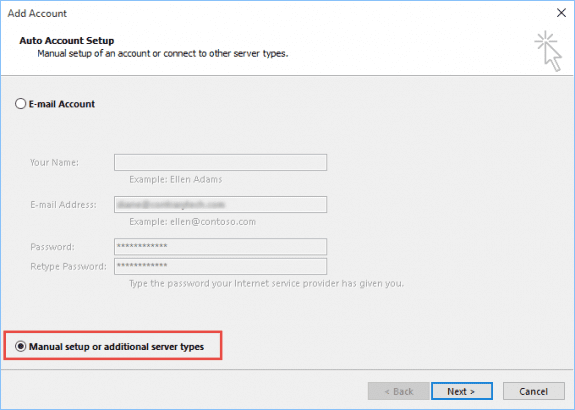 You'll need to enter your account information and server names then click More Settings and configure your SSL or TLS settings on the Advanced tab.