The Search Folders feature was added to Outlook beginning with Outlook 2003. There are several predefined Search Folders available but the most useful Search Folders are the ones with customized filters.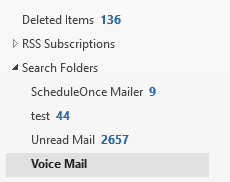 Advanced Find gives you essentially the same feature, except it's not in real time and the search criteria cannot be saved.
Create a Search Folder
To create a Search folder, right click on Search Folders and choose New Search Folder.

Select one of the pre-defined options or create a custom search folder. The customized filter option is at the bottom of the New Search folder dialog.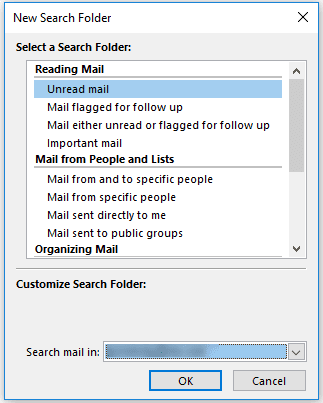 Tips
The Search folder filter dialog is also used for Views, Automatic Formatting, and Advanced Find. While you can't export the filter conditions and import them in the other filter dialogs, you can use the information you learned creating one filter when you create filters for other uses.
Enable QueryBuilder if you need to create a Search folder that uses the OR operator.
You can reduce the number of search folders needed by combining views with search folders. Make one search folder that does something globally then create filtered custom views to further control what you see.
Search Folders remain active for 8 days, then stop searching until you use the folder again.
There is a limit to the number of Search folders available with Exchange accounts.
With Exchange accounts (including Outlook.com), search folders are stored in the cache file. They are not available online.
Search folders are not supported in OWA in Exchange 2013 and newer, or in Office 365/Outlook.com.