You can select 2 or 3 weeks in the navigation calendars and view those weeks in a monthly-style grid.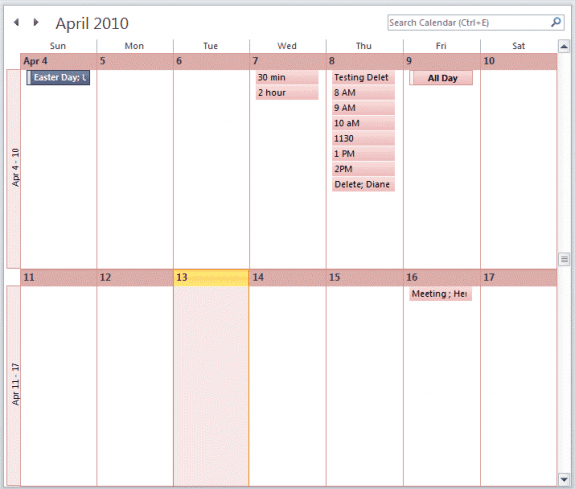 This trick works on all versions of Outlook.
To change the number of weeks in the calendar view:

Start with any Day/Week/Month view

Drag the mouse over the dates in the navigation calendar to select up to 6 full weeks.
The display will change to the monthly grid format with large cells. The size of the cells are dependent on the size of your Outlook window and your screen resolution, along with the number of weeks selected.
The only downfall to this method is that the selection is not saved. The view reverts to 30 day view when you change folders.
Video Tutorial
Created using Outlook 365