I had a question from a user who created an Outlook Group (or 'Modern Group') instead of a Group Contact. I'm not sure how you could make that mistake, but it's easy to undo.
I accidentally created a group (I meant to create a contact group) in Outlook, but I cannot find a way to delete it. Any suggestions please?
You can delete groups from either Outlook 2016 or Outlook on the web (formerly known as OWA).
Outlook on the web (OWA)
In OWA, visit the group and click the 3 dots at the top of the message list then select Edit Group from the menu.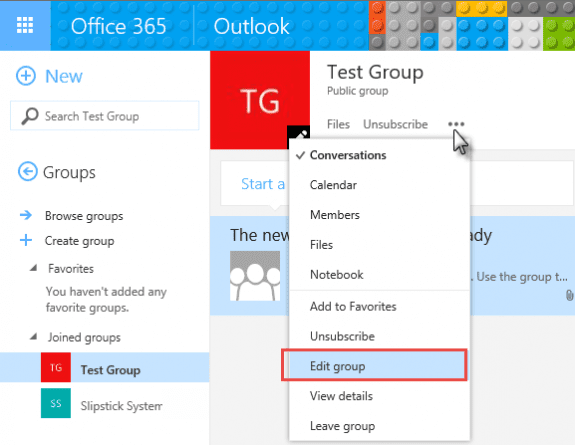 Delete the group using the Delete Group link at the bottom of the Edit pane.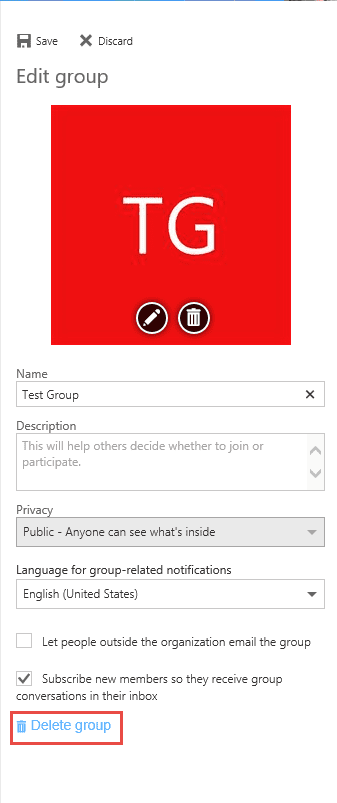 You can also delete groups from Outlook 2016. Select the group then click Edit Group (on the Home ribbon)


Then click the Delete Group button in the lower left of the dialog.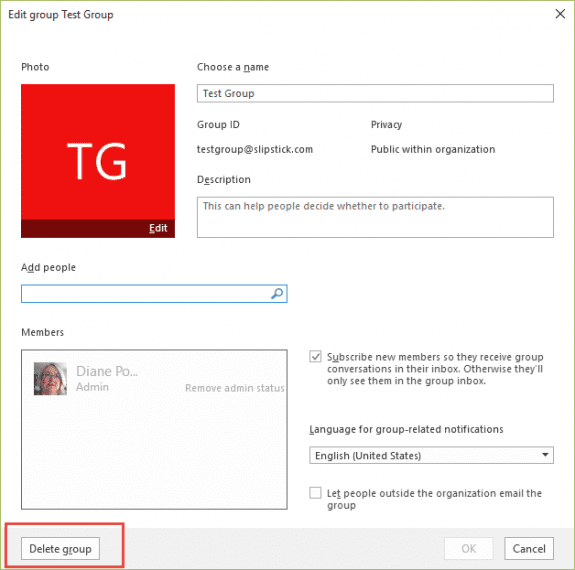 Warning: groups can't be recovered, so only delete active groups if you
are sure you no longer need them or their contents.