If you are in the Office Insider program and are in the Beta or Preview channel of Office, you will have an option for Try the New Outlook on the right side of Outlook's title bar. This switches on the new Outlook app, codenamed "One Outlook" or "Monarch". Yes, it looks like Outlook on the web because it shares much of the codebase with Outlook on the web.
Tip: Pin it to the Task bar then switch it off and you can use either or both Outlooks, including at the same time.
When you switch on the new Outlook, it pulls accounts in from your Outlook profile. You can add or remove accounts from the Settings > Accounts > Email Accounts dialog.
If you want to start over with a fresh profile, resetting the app will not remove the profile. You need to close the new Outlook, open the Run command (Windows key + R) and type or paste this command line. Note, there is a space before the two dashes -- and yes, you use two dashes.

 olk.exe --clearLocalState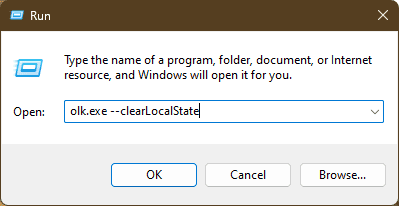 This deletes your profile and when you open the new Outlook, you'll need to add your account.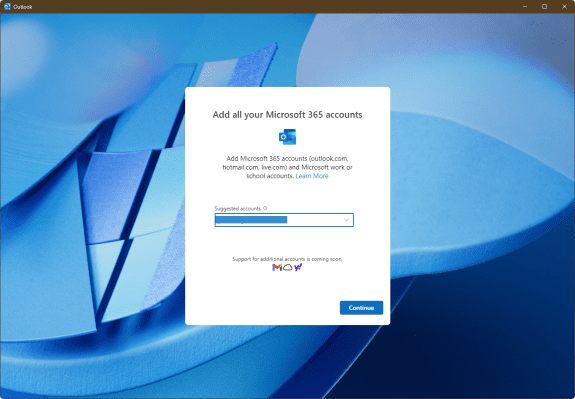 Add additional accounts from the Settings > Accounts > Email Accounts dialog.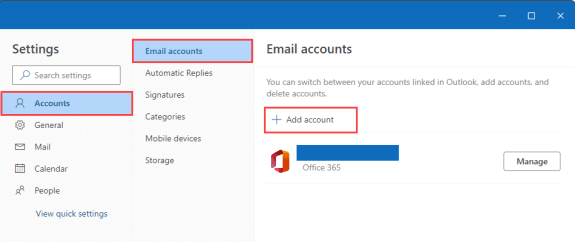 At this time, the new Outlook supports multiple Outlook.com and Microsoft 365 business Exchange accounts. Support for Gmail, iCloud and Yahoo accounts will be in a future update.
For more information on the new Outlook, see Microsoft's article Getting started with the new Outlook for Windows
If you aren't in the Insider program but want to try it, you can download the new Outlook app from here.